Our Wonderful PGA/LPGA Professionals
Debbie O'Connell, LPGA Professional
Debbie O''Connell - Award winning well respected LPGA Professional and experienced entrepreneur. Her charisma, positive attitude and humble confidence provides and engaging experience for her audience.

Debbie understands the entire golf industry as she started her career picking up range balls, then a started and ranger to assistant golf professional to Head Golf Professional, on to an entrepreneur starting a national company that produced a publication where Debbie was engaged with golf company's developing major partnerships. Throughout her golf career teaching golf has always been her passion. The intimate engagement with her students has often times aloud Debbie to use lessons in golf to teach life lessons.
Sandra Jaskol, LPGA Professional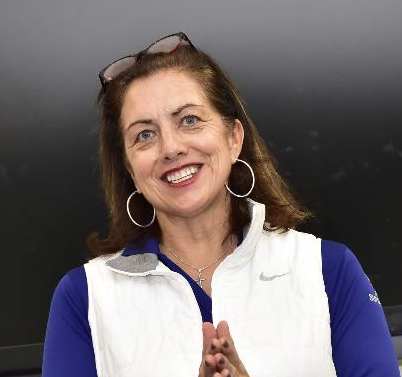 Sandra Jaskol has been a 25 plus year Class A and Life Member of the LPGA. She brings a wealth of golf instruction and industry experience to many students. Sandra has specialized in teaching and educational programs for juniors and adults of all ages, and volunteers to teach the "differently abled" populations. She also is a guest instructor at many Fortune 500 Corporate Women's Clinics and enjoys bringing women executives into the game.
Sandra's love for helping and encouraging others to play Golf came from her quest to compete professionally; where she won the Metropolitan Women's Open and qualified for a U.S. Women's Open. She is currently working as the Tournament and Events Marketing Manager at the PGA Tour Superstore in Paramus, NJ. A major part of her role is to reach to the Community and support junior initiatives such as the LPGA Junior Girls Golf Club and The First Tee. In the store, she champions the "Drive, Chip and Putt" youth initiative. Prior to joining the PGA Tour Superstore, Sandra was a full time golf instructor at many Golf Clubs in the metropolitan area, including Winged Foot, Old Westbury, Maplewood, and The Ridge at Back Brook in central New Jersey.
Sandra lives in central New Jersey and graduated from Penn State University cum laude; where she was a Varsity letter winner in Field Hockey and Golf. She is a musician and vocalist; and loves playing her saxophone and singing jazz standards at area assisted living and nursing homes. Sandra also shares her faith, personality and encouragement gifts in her church and community volunteerism.